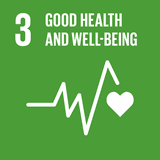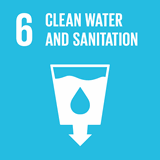 Avannaata Municipality wants citizens to have access to clean water and good sanitation. Therefore, in cooperation with Nukissiortiit, we will work to improve citizens' access to water supply and establish good sanitation. This is a difficult topic and will require long-term planning of dwellings, businesses and infrastructure related to public health. To that end, we will prepare a plan for improving access to water and sanitation in towns and settlements.
Access to water
Year-round supply of water varies across the four towns of the municipality. We will work with the Government of Greenland to secure sufficient supply of uniform, high-quality drinking water.
In settlements, every home is not directly connected to year-round water supply. Citizens collect all water from a bottling house, with a few exceptions which involve hoses running from the bottling house to each home in the summer (summer water). We will work with the Government to secure sufficient supply of high-quality drinking water and enough bottling houses to provide easy access to water. Furthermore, we will join forces with the Government to examine the possibility of cleaning sea water where water is a limited resource.
Moreover, it is important that we protect water lakes in towns and settlements against pollution, so they are not affected by surrounding land use.
Sanitary conditions
In order to improve sanitary conditions at home and at work, we will work with the Government on and contribute to developing an Arctic toilet in locations where it is not possible or appropriate to install flushing toilets. This is especially relevant in settlements and in the open country, but also in several old residential areas that do not have a sewer system.
In this way, we will work to promote sanitation by enabling installation of modern toilets in housing stock. We will work to identify new toilet solutions such as incinerating toilets and other sustainable toilets. To begin with, such solutions may be installed in new buildings and as part of renovation projects, and act as a model for private dwellings. We will make an effort to provide good sanitary conditions by all work functions at municipal workplaces. Municipal workers performing physically demanding work must have access to shower facilities, toilets and a washing machine.
We will work to provide good sewer systems and other wastewater facilities to ensure healthy sanitary conditions in nature, towns and settlements. We will also work to develop modern hygiene solutions in towns and settlements to increase public health and fight diseases such as COVID-19, AIDS, tuberculosis and hepatitis B.
We will do this by working to provide healthy dwellings for everyone and by joining forces with the health services on information and awareness campaigns. Such solutions may initially be installed in municipal buildings and serve as a model for private dwellings.
Water, sanitation and infrastructure
We are preparing wastewater plans for all towns and settlements in the municipality. We have registered existing sewer lines, sewer outlets, night soil collection and other wastewater facilities, which will be used for planning the future sanitation.
Together with the Government of Greenland, we will work to prepare environmental plans (recipient plans) that uncover how wastewater affects our oceans, rivers and lakes, to minimise the impact on these aquatic environments.
We will look at the road system to give settlements a traffic system suitable for both collecting water at bottling houses and transporting waste.
We will work with the Government to find a solution for securing sufficient water supply in Ilulissat, Upernavik, Uummannaq, and the other towns and settlements to allow for urban development. 
The town plan will work to:
Implement traffic planning in towns and settlements that ensures good accessibility to water supply (bottling houses)
Implement waste, environmental and wastewater planning in towns, settlements and the open country to promote good sanitary conditions
Incorporate provisions promoting good and healthy sanitation
Sector activities will focus on:
Preparing waste, environmental and wastewater plans
Preparing traffic plans
Ensuring that the municipality is actively involved in national sector plans by providing input to all plans affecting water supply and sanitation