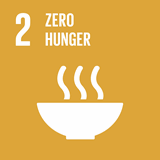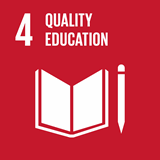 The foundation for a good and healthy life is very much created in your childhood, where much of your time is spent in primary and lower secondary school. School is thereby not only the settings for technical learning; it also has an immense impact on children's human development, social skills and ability to navigate the world as citizens. Therefore, we will continue to invest in developing our schools to create good settings and conditions for children's learning and wellbeing, and ensure that children get off to a good start to life.
General education and professional qualifications
The framework of primary and lower secondary school is set out by the Greenland Parliament Act on lower and primary secondary school, which ensures, e.g., that pupils acquire the required professional skills. But school also bears the important responsibility of ensuring that children are prepared for and equipped to get on in the world. The practical subjects, offered as 'local choices', are our chance, as a municipality, to make our mark on teaching and promote general education, since they allow children to acquire personal competencies, such as responsibility and cooperation skills. We will develop the practical subjects to stimulate children's creative mindset and, in turn, their ability to solve problems and address whatever challenges they may meet in the future. As a prerequisite for academic teaching, wellfunctioning classroom dynamics is fundamental. With that in mind, our teachers must hold the required educational competencies to enable pupils to obtain the basis for being part of institutional structures and norms. We believe that schools are also responsible for teaching children a basic understanding of time, obligations, polite and considerate behaviour as well as consideration of fellow human beings.
It is also important that children, at an early age, gain an appreciation of nature and an understanding of sustainability, to equip future generations to get on in a world characterised by climate change. We will make it a priority to use nature in teaching activities, and teach children about sustainability and the green transition so they can contribute to creating a green, resource-conscious future.
It is also vital that we increase the use of technology in education, equipping children with technological understanding and competencies. You need these to get on and be an active participant in the future democratic society and labour market, where digital skills are in high demand as a result of the technological development.
We struggle to attract educated teachers across the entire municipality. Together with other administrations, we will prepare a recruitment and retention strategy to raise the professional and educational level in schools.
Lower social inequality 
Unfortunately, pupils not thriving, bullying and health problems are common in Greenlandic schools, but by developing targeted efforts, schools can reduce social inequality. You should feel happy and safe at school, forming friendships, but a 2018 study among pupils (HBSC - The Health Behaviour in School-aged Children Study – the study among pupils constitutes the Danish part of the international study) shows that 35 per cent of pupils in Avannaata Municipality were bullied in the last couple of months. Bullying can have significant consequences for children's wellbeing and self-esteem, and victims of bullying are at risk of developing lasting emotional scars.
Consequently, we want bully-free schools across the municipality. We will prepare a general anti-bullying strategy to give teachers the same set of tools to prevent and stop bullying.
Only half of our pupils have breakfast every day, and 17 per cent go hungry to bed. Good experiences with food and a healthy diet go hand in hand with wellbeing and health, and food is very important to pupils' ability to concentrate and learn. On that basis, we will soon prepare a food policy to ensure that pupils are given healthy, nutritious food at school, and look into the possibility of introducing school lunch schemes with Greenlandic produce where practically possible.
In recent years, we have hired school social workers in Ilulissat, which has proven a big success. They relieve teachers, who are then able to prioritise teaching and liaising with parents. On the other hand, the school social workers contribute focused assistance to children experiencing challenges. We will continue to focus on preventing and reducing social dissatisfaction by hiring school social workers for town schools throughout the municipality, and increasing awareness of our educational-psychological counselling service, MISI Avannaa.
Safe transitions between institutions
Going from day-care to school can be a huge change, involving encounters with new settings, people, requirements and expectations. To some children, this transition feels extra hard. Therefore, we will strengthen the transition period and make sure that every child gets off to a good and safe start to school. That calls for fruitful dialogue with the day-care and strong collaboration with the parents. Therefore, school readiness training must also be implemented in settlements, to the extent possible.
Only one in seven Greenlandic pupils continue straight to post-secondary education programmes after school. Therefore, we must offer support and guidance when tenth-grade pupils are to decide what to do after lower secondary school. Student counselling and preparatory training must be prioritised in the ninth and tenth grades. That calls for a stronger cooperation with educational institutions and companies to ensure that pupils visit companies and learn about the possibilities ahead of them. Student counsellors must maintain the supportive and motivating contact to graduate pupils the year following graduation, making the transition to youth education or vocational training a natural extension of school. 
The town plan will work to:
Upgrade schools to ensure they are functional and offer up-to-date facilities
Integrate nature and sports facilities when planning new institutions
Establish attractive teacher housing in settlements to attract and retain trained teachers
Sector activities will focus on:
Exploring the possibilities of establishing a school lunch scheme and food policy
Introducing student counselling in senior years
Preparing an anti-bullying strategy.
Upgrading teachers to increase the use of IT in teaching
Recruiting and retaining qualified teachers across the municipality