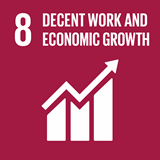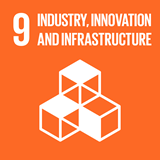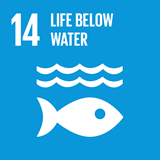 Business forms the basis for the municipality's economic growth and, in turn, the precondition for our ability to maintain and develop our municipality to be an attractive place for our citizens to live. Therefore, it is important that, through planning, we help secure good conditions for businesses. The future airport in Ilulissat will open new, exciting possibilities for businesses across the municipality, and we must ensure that planning contributes to maximising the output.
Sustainable fishery
Fishery is a primary trade in our municipality, contributing to both our economic growth and employing more than 30 per cent of our workforce. We will continue to be the leading municipality in fishery. Consequently, we will secure good conditions for fishery by providing sufficient onshore port facilities, including the required equipment and machinery.
At the same time, efforts should be made to ensure more responsible and sustainable management of fishery, thereby maintaining our healthy ecosystems. Today, fishery generates a lot of waste. We will engage in dialogue with local manufacturers to open new business possibilities and better resource utilisation. For instance, fish skin may be processed into fishskin leather, which is a material that can be used to make bags, shoes and the like.
If the processing can take place within the municipal borders to a higher extent, the yield will be bigger for everyone.
One of the challenges facing fishery across the municipality is the many derelict fishing tools on the seabed. That affects both the fishery and the marine environment, since these tools cause ghost fishing.
We will contribute to cleaning the sea beds of long lines and nets, by working together with fishery associations and other relevant actors. We will also examine how to avoid dropping fishing tools in the future, e.g., by increasing awareness of the fact that you must register nets, and by introducing measures which involve the municipality paying fishermen for hauling up lost fishing tools.
Furthermore, we must also adjust and update municipal provisions on fishery to promote sustainability, and examine whether more sustainable methods for whaling exist.
Enabling new markets
The future airport will open possibilities for new export markets such as sale of fish to restaurants on the other side of the Atlantic. That could also open a bigger market for small arts and crafts businesses, allowing us to extend people's knowledge of the Greenlandic culture.
Glacier ice and water are also potential export products, since there is a significant global market for bottled drinking water, and we can help highlight potentials and accommodate new companies. If new flight destinations are introduced, such as the USA, it will also be possible to access new products that we can sell locally. We will support the new markets.
Our municipality holds an abundance of natural resources, which we can use to develop trade and industry. For instance, our municipality holds a large, untapped potential for extraction of mineral raw materials. We will make it attractive for international actors to run extractive industries in Avannaata Municipality, while setting demands and ensuring that sustainability is integrated in development initiatives, and with due consideration of the environment, nature and the local community
Support to small businesses
We will work to support small, local businesses. Therefore, we will offer new businessmen and entrepreneurs counselling and advice. For instance, E-trade can contribute to expanding the season for small businesses that sell arts and crafts and other local products.
That way, we can secure good conditions for the business community by zoning new industrial areas where businesses do not conflict environmentally with sensitive uses such as residential areas.
It may also prove necessary to relocate some of the existing areas from towns to utilise areas in optimum manner and to secure better possibilities for development.
Efforts will also be made to secure good infrastructure for the business community, enabling easy supply of freight and goods. Among other things, that means securing good onshore port facilities.
The town plan will work to:
Zone areas for heavy industry, with due consideration of the environment and dwellings
Improve onshore port facilities to the benefit of fishery
Secure good infrastructure
Sector activities will focus on:
Dialogue with private companies and other authorities about their area requirements as well as growth opportunities
Supporting new markets and possibilities for business development
Talking to companies about how operation and development must consider the environment, both onshore and at sea