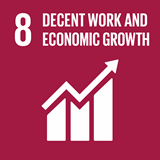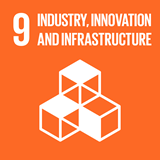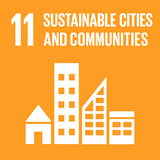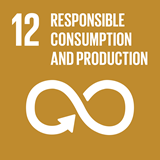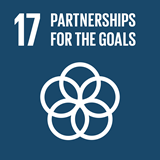 Thanks to our unique nature and North Greenland nature, Avannaata Municipality has become the leading tourism region in the country, and the future international airport in Ilulissat offers big development potentials for tourism. We will maintain and strengthen our position as a tourist destination, while ensuring that increasing growth does not occur at the expense of our natural resources and local communities. Our destination should be characterised by sustainable tourism, the focus being on ethically responsible travel, protection of nature, and experiences respectful of the social and cultural identity of Northern Greenland.
Extending season and new destinations
Summer is the high season for tourism in our municipality, which causes occasional challenges related to the capacity of hotels and restaurants and puts a strain on our infrastructure. Because of the short tourism season, tourism actors struggle to operate all year.
We will look into how to better distribute our visitors over the course of the year, in order to enable tourism professionals to better meet the visitors' requests for overnight accommodation and experiences, relieve the pressure on individual communities and maintain tourism activities all year.
Among other things, we will do this by creating bigger incentives for tourists to travel further north to visit more of our towns and settlements, thereby ensuring that tourism also strengthens small communities while relieving the peak pressure from the main destination, Ilulissat. To that end, we must prepare an analysis and mapping of what towns and settlements hold the largest experience potential in terms of cultural heritage and natural sights, and look into the possibilities of transforming buildings into functional overnight accommodation.
Together with the Greenland Government and other stakeholders, we will also investigate the possibilities of regulating the number and distribution of tourists. Tools that can be used include the collection of fees in connection with the arrival cruise ships' in the summer period, as well as the introduction of a tourist tax, which is charged for access to special nature areas or hotel accommodation, as it i.a. has been done in Venice and the Faroe Islands, where collected taxes are used for nature conservation. These tools are controlled by the Greenland Government and are not a municipal matter.
Nature, cultural and adventure tourism
We are seeing a global, increasing interest in nature, sustainability and access to unique cultural experiences, which makes Northern Greenland an attractive holiday destination. Our majestic nature is our primary attraction and is very valuable to both tourists and the local population. With that in mind, our efforts must ensure that nature is made available without being harmed. The UNESCO area is a great example of how tourism development is integrated in planning of the open country, while respecting nature. We want to ensure that, going forward, development of tourism will be based on sustainable and responsible decisions on planning of the open country.
We are seeing an untapped potential for unique winter experiences such as dark sky tourism. In that context, realising a future aurora centre in Ilulissat may help create new possibilities for winter tourism. Fishing and hunting are other special North Greenland experiences that could open the market for adventure tourism in the late summer 1 2 and autumn.
The future development of our tourism must focus on geographical potentials and support local initiatives. The northern areas have are unique traditions of dogsledding and kayaking, which cannot be experienced elsewhere. We will work to have more visitors experience our special culture, thereby getting tourism to support small communities and local actors.
As a municipality, we can help strengthen Avannaata as a tourist region, e.g., by boosting marketing of our destinations, which calls for interdisciplinary cooperation between citizens, museums and tourism trades. We will develop a municipal tourist information centre at a central location in Ilulissat, to support the different tourism operators' businesses and contribute to increasing awareness and overview of the many experiences in the municipality.
Infrastructure and environmental impact
With the future international airport, Ilulissat may become the primary entry point to destinations north of the polar circle, and the airport is expected to contribute to improving accessibility throughout the municipality, thanks to more regular domestic and international flights as well as cheaper tickets.
Therefore, we must ensure that we can accommodate increasing tourism, primarily in Ilulissat, but also in other parts of the municipality.
That means upgrading and expanding, if needed, infrastructure and the physical settings such as roads and port facilities. We must also work to zone the required areas for hotels and related businesses, while considering nature.
It is also essential that we limit environmental impacts and pollution resulting from the growing tourism sector. Among other things, we must avoid littering, so we must provide a sufficient number of public waste bins and look into the possibility of establishing public toilets. 
The town plan will work to:
Uncover the need for zoning areas for tourismrelated purposes, including zoning sufficient, well-located areas for hotel purposes, while considering nature and local communities
Ensuring accessibility and mobility throughout the municipality
Integrating tourism in the planning of the open country
Permitting supply infrastructure in connection with the development of new destinations, including better berthing facilities in settlements
Sector activities will focus on:
Strengthening the cooperation between the municipality, tourism professionals, Visit Greenland, regional DMOs and local communities
Developing and marketing tourism destinations in several places across the municipality
Creating possibilities for sustainable tourism measures