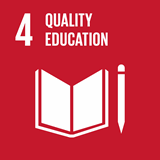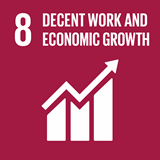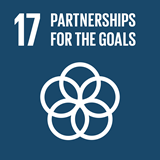 Education and work are some of the pillars of a safe life with stable income. As a municipality, we must do our part to ensure that our citizens hold the qualifications needed to find a job. Many of the jobs in the municipality are public. We must ensure that the public functions are handled by qualified labour, enabling us to perform our tasks in a responsible and good manner. We will upgrade our workforce and work to have more citizens gain employment.
Recruitment and retention strategy
Avannaata Municipality is the largest public company in Northern Greenland, and we run the public service functions such as day-care, schools and nursing homes. It is important that competent staff hold these positions.
For the first time in many years, Ilulissat has found trained staff for all teacher and nursery positions. We want this development to continue further up the municipality where recruitment may be difficult. It is a challenge that, apart from the socioeducational college in Ilulissat, the municipality offers no youth education or further education, and young people who leave to study do not return after graduation.
Therefore, we will prepare a strategy for how to recruit and retain qualified labour throughout the municipality. We will work to make our municipality an attractive place to live and work. Among other things, that means more and better staff housing, good training and onboarding programmes for new staff and offers of courses and upgrading.
Fewer long-term unemployed and persons on early retirement
The number of persons on early retirement is going up. One of the reasons is that many citizens in the municipality perform hard, physical work and become worn-out at an early age. Other causes of unemployment include social and mental issues, abuse, disability and an increasing tendency to long-term disease.
We want to turn this development around and reduce the number of persons on early retirement by 30 per cent. Among other things, that means that our municipality must be the leading institution in rehabilitation offers. To do that, we must establish a good cooperation with private and public companies regarding fit-for-work programmes targeting long-term unemployed and persons applying for early retirement, e.g., small part-time jobs with special considerations that are realistic for vulnerable citizens.
Furthermore, the municipality's counselling and motivation processes must be more effective and ensure employment for more people. Therefore, we will test longer processes to allow for more time to identify the resources of unemployed citizens and develop their working capacity. In continuation of that, we will look into the possibility of creating mentor schemes, providing more long-term unemployed and persons applying for early retirement with suitable support and guidance towards finding a new job or clarifying the retirement application.
Efforts targeting youth
Too many young people in the municipality are neither in school nor employed, but are not registered as unemployed. It can be hard to target efforts when these persons are outside the system. Therefore, we will map and clarify the reasons why young people are not working. By improving the knowledge basis, we will be able to focus our efforts and take preventive measures, or help them get started on an educational programme or a job, to give them a good start to their adult life.
We will work to establish more jobs for young people and have more people attend the nonacademic training at Majoriaq. That will give them the fundamental skill-set for taking the next step towards an education. Outreach programmes, job and educational fairs in the municipality and information campaigns may help illustrate which options exist. 
The town plan will work to:
Zone areas for youth housing and dormitories near educational institutions
Create attractive staff housing as an integrated part of new residential areas
Sector activities will focus on:
Mapping the causes of youth unemployment and executing targeted efforts
oining forces with private companies about rehabilitation placements and part-time jobs
Preparing a recruitment and retention strategy for the municipal operations
Securing counselling and motivation processes for long-term unemployed
Analysing and mapping underlying causes of applications for early retirement