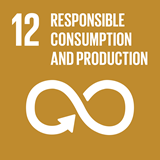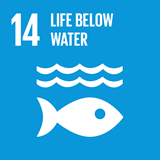 UN SDGs - targets
Local actions
12.4
Achieve the environmentally sound management of chemicals and all wastes
Through action plans for local waste management in settlements, we will reduce emissions to the air, water and soil and thereby promote a healthier environment for people and nature in our communities.
12.5
Substantially reduce waste generation
By establishing a central waste and resource centre with sorting at source in Ilulissat, we will contribute to ensuring that a bigger part of the waste volume in the main town is reused or recycled locally.
12.7
Promote public procurement practices that are sustainable
We ensure responsible public procurement by means of a green procurement policy.
12.8
Ensure that people everywhere have the awareness for sustainable lifestyles
The awareness campaign will contribute to increasing citizens' understanding of waste and the environment. Changing behaviour will mean a general reduction of waste volumes, and we will also engage in dialogue with the business community and brief them on how companies can reduce waste volumes or implement more sustainable waste management
14.1
Reduce marine pollution of all kinds
By means of local action plans for waste management, we will reduce marine pollution caused by waste from onshore activities.