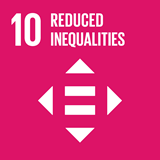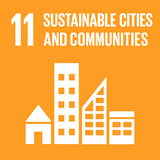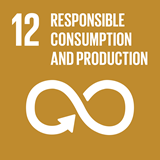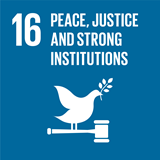 Creating the settings for a good, sustainable life is a joint concern. Therefore, sound interaction between the municipality and citizens is vital to developing our towns and settlements in a sustainable direction and in accordance with the local differences across the municipality. Therefore, we will strengthen coherence in the municipality, the local cultures and local democracy.
Citizenship and local democracy
Citizenship is about citizens' right to and possibilities for participating in decision making. We will continue to support a trend where citizens participate actively in local democracy and contribute to local communities. Through information campaigns about democracy and participation in elections, we will work to ensure that more citizens use their democratic rights. We will look into how to better enable each and every citizen to take part in the democratic dialogue, by exploring the format for public involvement, e.g., through digital solutions. We will also look into how to motivate more citizens to create activities and positive change in their communities, e.g., by setting aside funds for citizen-driven projects.
Like all other municipalities, Avannaata Municipality has a special obligation of securing local democracy. It is important to us to ensure that settlement councils and local committees are put to active use and involved in the municipality's decision-making processes. We will support their work to give them a say in the development of their communities, and we will help them target their efforts to ensure that efforts are long-term and based on joint decisions. Other than providing funds and advice to the local committees and settlement councils, we will also ensure that citizens are able to submit their wishes and opinions through their local representatives.
Furthermore, we want citizens' responses to consultation papers to be actively used and be easily accessible to the public.
Cultural and leisure life
We want all citizens to be able to take part in leisure activities and cultural offers. Those are key components of our health and wellbeing. We will also work to preserve and strengthen our strong cultural traditions.
Associations play a crucial role in the municipality's cultural and leisure life, to the great delight and benefit of our citizens. Therefore, we will strengthen cooperation with associations and volunteers to make sure they continue to have a good foundation and framework for organising a wide range of activities. Village halls, multi-purpose halls and museums provide the settings for an active cultural and leisure life. We will safeguard good physical facilities, e.g., by renovating and maintaining existing buildings, where needed.
To that end, we will work to map which buildings can be optimised and used for more functions and activities. We will prioritise multifunctionality, ensuring that facilities are put to use day and night, winter and summer. Multifunctionality is especially useful in locations where there are few possibilities of constructing new buildings.
Knowledge sharing across geographies
All towns and settlements come with specific challenges and potentials. For that reason, the same solutions cannot be implemented throughout the municipality. We must consider local differences when planning.
At the same time, more small communities are facing the same challenges in terms of how to develop in the future. In that situation, it may be useful to share experiences and knowledge. Consequently, we will look into how we can support collaboration and knowledge sharing across towns and settlements, e.g., through joint training and network meetings. 
The town plan will work to:
Have future development consider local identity
Involve citizens in planning initiatives
Better utilise existing facilities
Focus efforts on long-term solutions
Sector activities will focus on:
Developing the format for user involvement and inclusion
Sharing experience and knowledge between settlements
Raising awareness about democracy and sustainability.
Creating funds available for citizen-driven sustainability initiatives
Engaging in dialogue with settlement councils and local committees about targeted and longterm efforts.